Even though Charlotte is known for being one of the largest business hubs in the nation, part of the Queen City's charm is its ability to bring people together from all over with its thriving scene and culture. For this reason, this charming city has seen a significant population rise in the last decade, triggering a burst of new activity and development, from new restaurants and festivals to recreational centers and entertainment venues. With temperate weather year-round, Charlotte is the perfect place to enjoy plenty of seasonal activities at any point of the year. Here are some of the best seasonal activities in Charlotte.
Camp North End
If you're looking for a place with seasonal activities in Charlotte, an absolute must-stop at any point of the year is Camp North End. Located just north of uptown Charlotte, this jaw-dropping, 76-acre industrial facility looks more like a state-of-the-art campus than a cluster of warehouses. It is home to several creative outlets, small businesses, event spaces, and more. Here, local artists and artisans create and showcase new works, chefs whip up innovative new cuisines, and small companies embark on groundbreaking innovation. In addition, the space is like a town of its own, promoting a real sense of community by hosting multiple diverse and exciting events each month.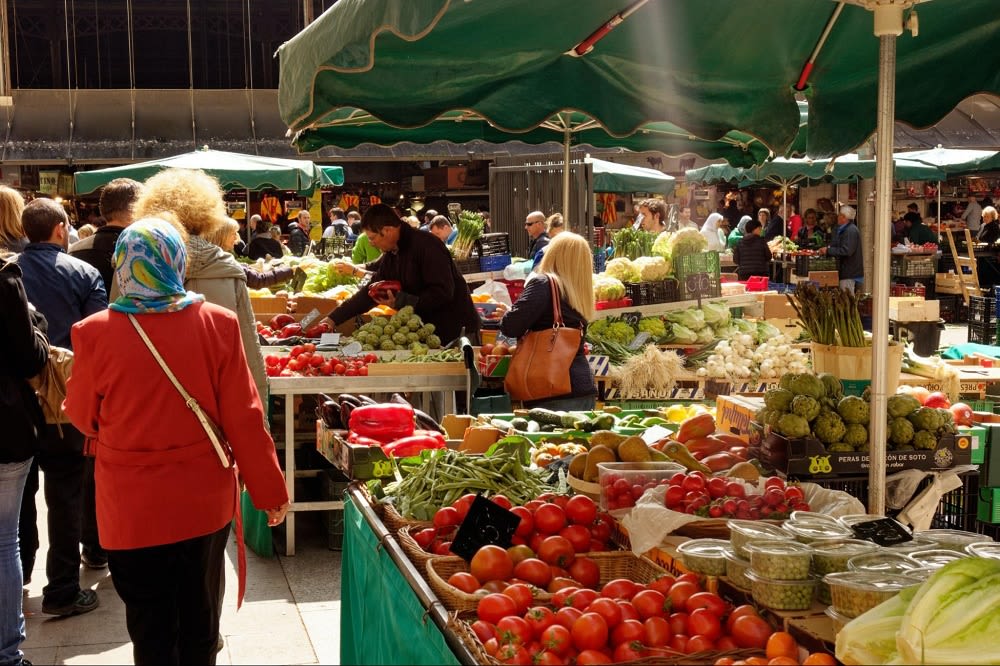 Photo courtesy of Unsplash
In the summer months, check out the North End Farmers Market, where farmers, ranchers, vendors, and food artisans come together to introduce the best of their harvests, cuisines, and handcrafted items each week.
Charlotte Symphony Orchestra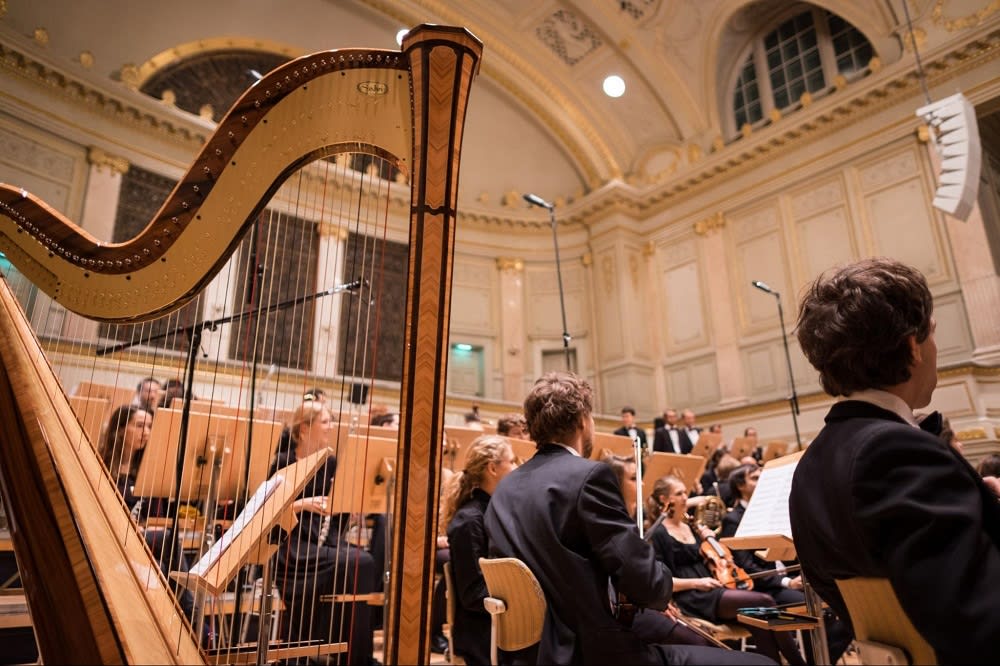 Photo courtesy of Unsplash
The Charlotte Symphony Orchestra presents a spectacular opportunity for music lovers to experience an impressive and comprehensive year-round lineup of spectacular musical productions. Performing all across the Charlotte area, this world-famous orchestra consistently delivers exceptional musical performances no matter what season you're in and is the pride of many state locals. From the classics like Beethoven to more contemporary genres like soul and film scores, there's something exciting for everyone.
Promenade on Providence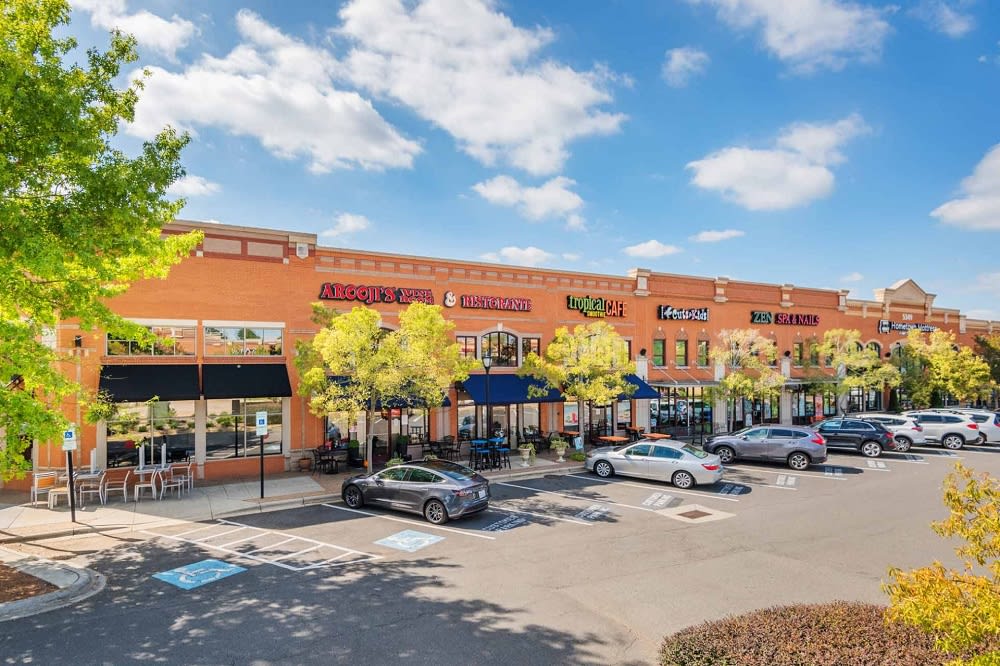 Photo courtesy of Promenade on Providence
If you're looking for a world-class shopping experience, Promenade on Providence provides one. Located southeast of Charlotte, this unique shopping center comes with a variety of major brand retailers, charming boutiques, restaurants, grocery stores, and more. What sets this place apart from other shopping centers is its gorgeously designed outdoor space with well-maintained walkways dotted with ample greenery. It gives you the sense of being in a thriving, upscale shopping destination. Promenade on Providence also has a vibrant events scene with live music and outdoor films that bring in people from all over.
Carowinds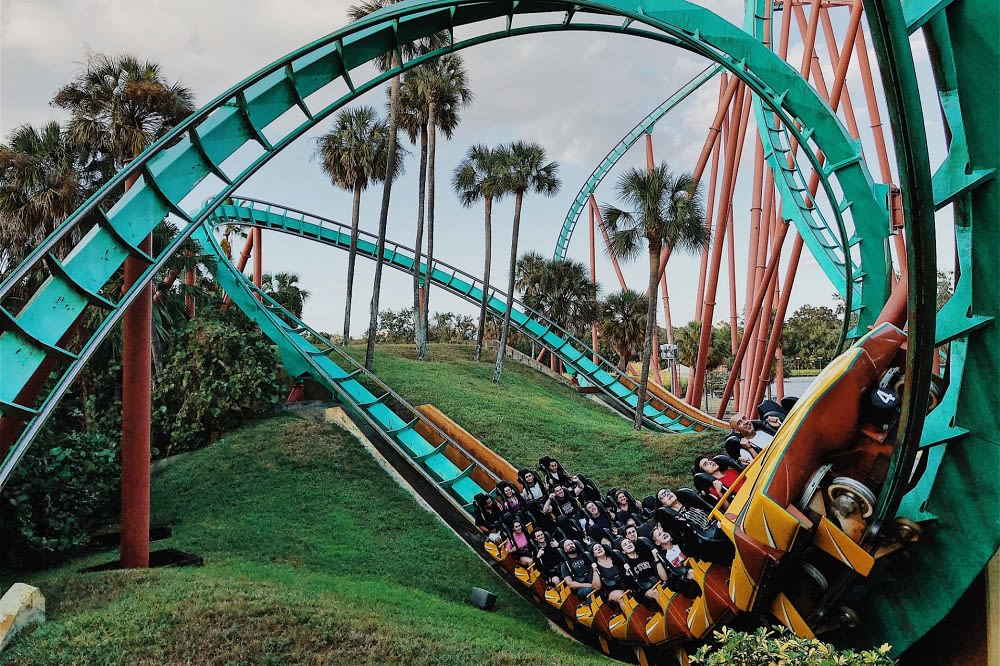 Photo courtesy of Unsplash
As one of North Carolina's favorite local amusement parks, Carowinds is perfect for people looking for a thrill. This 403-acre amusement park features 60 world-class rides, a massive water park, and plenty of live entertainment and great food. The water park alone, called Carolina Harbor Water Park, is its own attraction, featuring a 27,000 square-foot wave pool, a three-acre children's pool, and a lazy pool.


Carowinds hosts unique seasonal festivals that transform the park into fantastically themed experiences. For example, in October, the park undergoes a fun and frightful Halloween transformation called "Scarowinds." Participants can trick or treat as they navigate haunted mazes and scare zones. The Great Pumpkin Fest is also a one-of-a-kind event featuring family-friendly activities, games, costume contests, play zones, and more!
The U.S. National Whitewater Center
Outdoor enthusiasts are in for a treat if they visit the U.S. National Whitewater Center. Located on the Catawba River just outside Charlotte, this 1,300-acre outdoor center offers a variety of thrilling recreational activities, including whitewater rafting, paddle boarding, rock climbing, cycling, hiking, fishing, ropes course, ziplining, and more. Additionally, multiple large-scale festivals occur throughout the year where participants can enjoy live music, races, competitions, and even fireworks!


In the winter, the whitewater channels convert into a magical ice skating trail drawing in scores of people of all ages.
Freedom Park
Known as Charlotte's answer to New York City's Central Park, Freedom Park is a beautiful 98-acre park about three miles from Downtown. The park is centered on a large, seven-acre lake and is the ideal place to reconnect with nature and take a break from the city's busy energy. Additionally, the park has tennis courts, baseball fields, and a basketball court, as well as many trails and pathways perfect for walking, jogging, running, and biking.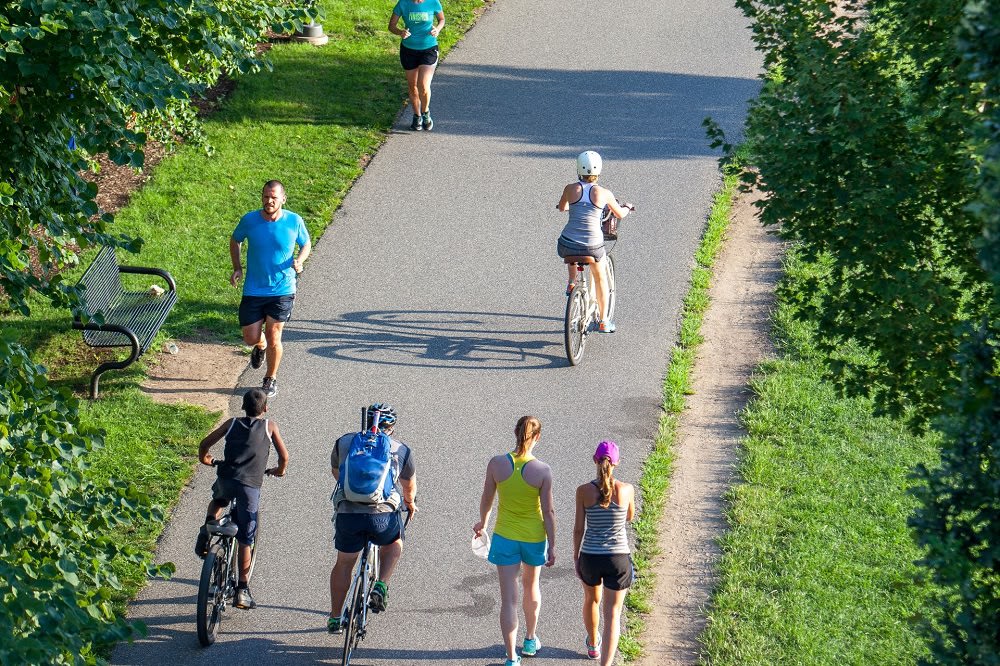 Photo courtesy of Unsplash
Freedom Park hosts Festival in the Park in September, a fun two-day annual event featuring
art, delicious foods, and live music. Droves of locals and visitors descend on the park grounds to enjoy works from local artists and artisans. Navigating the tent-lined pathways is a magical experience, as you'll never know what exciting new things you might find next. A perfect place for friends and family, Festival in the Park remains a must-experience Charlotte tradition.
Hawksnest Snow Tubing
Snowtubing in Charlotte, NC, is a must, and with snow tubing popularity steadily on the rise, what better place to enjoy it than the largest snow tubing park on the east coast? Located two hours from Charlotte, Hawksnest offers four different hills with many lanes to keep things orderly as you speed down the mountain. Hawksnest groups people to prevent traffic jams, making for a pleasant experience. Magic carpets, or conveyor belts that carry you back to the top of the hill, ensure that it's as easy to get back up the mountain as it is going down.


When you're not tubing, there's ziplining as well if you can brave the cold. The park also has a lodge where you can change into your gear or relax and enjoy a cup of hot chocolate.
Living near Charlotte
If you plan to live in the Charlotte-Mecklenburg area but crave something a little outside Downtown, there are several great neighborhoods to choose from. One charming town, in particular, is Mint Hill. This lovely Charlotte extension offers all the relaxing features of a small town with convenient proximity to a major city. Additionally, there are several Mint Hill activities and events that draw in visitors from all over.


For many years,
Pamela Roberts
has provided exceptional service to her clients as a Mint Hill realtor and a luxury property specialist. Contact
Pamela
today if you're interested in a real estate opportunity in Mint Hill or other areas of Charlotte!

*Header photo courtesy of Unsplash