There's plenty that makes the neighborhood of Ballantyne, NC, a great place to live, and its updated, lively food scene is definitely one of them. Whether you're looking for a place to spend the night out, seeking some exquisite seafood, or hungry for classic American dishes, these five new places have risen to the occasion. When you start your search for Ballantyne real estate, make sure to explore this hot list of new restaurants in the area.
1. Fiore
14825 Ballantyne Village Way, Suite 135

Charlotte, NC
Photo courtesy of Unsplash
A great new spot in this North Carolina neighborhood, the cocktail bar
Fiore
provides a unique and high-class night out with its luxurious leather seating, ornate décor, and high-end service. Those looking for a fun way to spend their evening can visit this bar all days of the week, late into the night, as the open bar is available until midnight, excluding Sundays. If you're unsure what to order or which flavors pair well together, the experienced staff is equipped to help guests choose beverage and meal pairings that delight the senses.

Although it's a cocktail bar, Fiore doesn't cut corners with their menu, which has shareable options like the Fiore charcuterie board with Spanish Artesano Chorizo and other delectable spreads. If out on a date, shareable plates like the Angus mini filet mignon and the Korean crispy pork belly are great ways to start the meal. Enjoy fantastic entrée items like the drunken salmon, smoked duck, and an extensive list of craft cocktails. With classics like the old-fashioned and specials like "Fiore's blood and sand," there's a drink for everybody's level of adventure.
2. Zinicola
14835 Ballantyne Village Way, Suite 140

Charlotte, NC
Photo courtesy of Unsplash
Another great new restaurant around Ballantyne homes is
Zinicola
. Named after the founder's mother's maiden name, this restaurant's menu was crafted with care, inspired by generational familial practices. This Italian spot makes its pasta from scratch and aims for a warm yet refined experience for diners. Open Monday through Thursday with staggered times starting at 12 p.m. and 4 p.m., you definitely should make a reservation for this restaurant.

For lunch, diners can enjoy appetizers like the mussels in red sauce and arancini before ordering entrees like the pasticcio al Forno and chicken cutlet sandwich with prosciutto and roasted peppers. The dinner menu is just as delicious, featuring starters like the antipasto platter, which includes a variety of cured meats, cheeses, and vegetables. For main dishes, diners can choose from options like the seafood rigatoni and the lamb chops crusted in pistachios. Complete a meal with one of their wines or classic Italian cocktails.
3. Prime Fish
11212 Providence Road West, Unit B

Charlotte, NC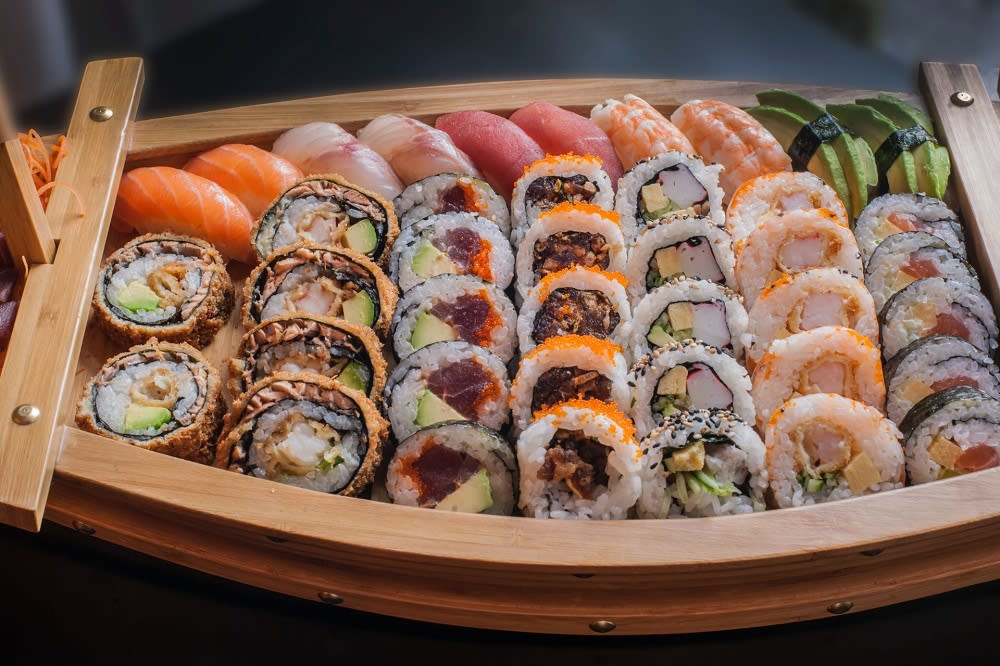 Photo courtesy of Unsplash
Prime Fish
, a new premier sushi restaurant in Ballantyne, is the best place in town to enjoy Japanese cuisine. This restaurant uses the freshest ingredients to prepare high-end dishes cultivated with great attention to detail. Guests can enjoy this quality cuisine indoors or outdoors in its intimate yet bright setting.

The lunch menu offers Japanese staples, like Miso soup, to start. You'll also find a variety of sushi rolls with eccentric names like "the Squidward" (a crispy calamari roll) and "the Mad Goblin" (a spicy tuna roll). For dinner, guests can start their meal with tapas like the bluefin tuna tasting or the prime Nigiri before selecting from the main course options. Try out the royal lobster or the truffle crab sushi roll. You can also sample the chef's choice of nigiri and sashimi tastings.
4. Juniper Grill
15235 John J. Delaney Drive, Suite P

Charlotte, NC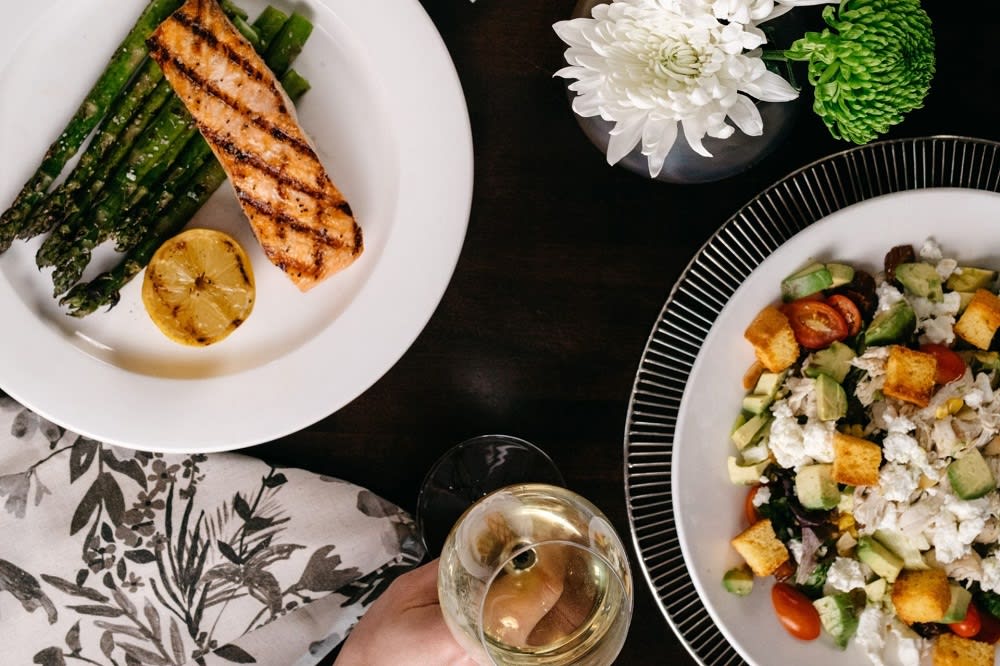 Photo courtesy of Juniper Grill
With locations around North Carolina,
Juniper Grill
in Ballantyne is a welcome addition to the cuisine available in the neighborhood. This restaurant's excellent American dishes have a Californian influence, and to fulfill their goal of fresh energy, the chefs prepare dishes from scratch with high-quality ingredients. This restaurant's modern yet cozy atmosphere makes it a perfect place to have lunch or dinner with friends and family.

The all-day menu at this grill offers a wide variety of dishes for all types of eaters. Guests can start with appetizers like the ahi tuna wontons or brisket quesadilla before ordering the main dishes. Southwestern-inspired entrees like the slow-smoked baby back ribs and the shrimp and crab enchiladas are savory options that are sure to satisfy. A meal isn't complete without a drink, and diners should definitely try a signature cocktail, one of their margaritas, or a cool glass of a draft beer or wine.
5. Burtons Grill and Bar
9816 Rea Road

Charlotte, NC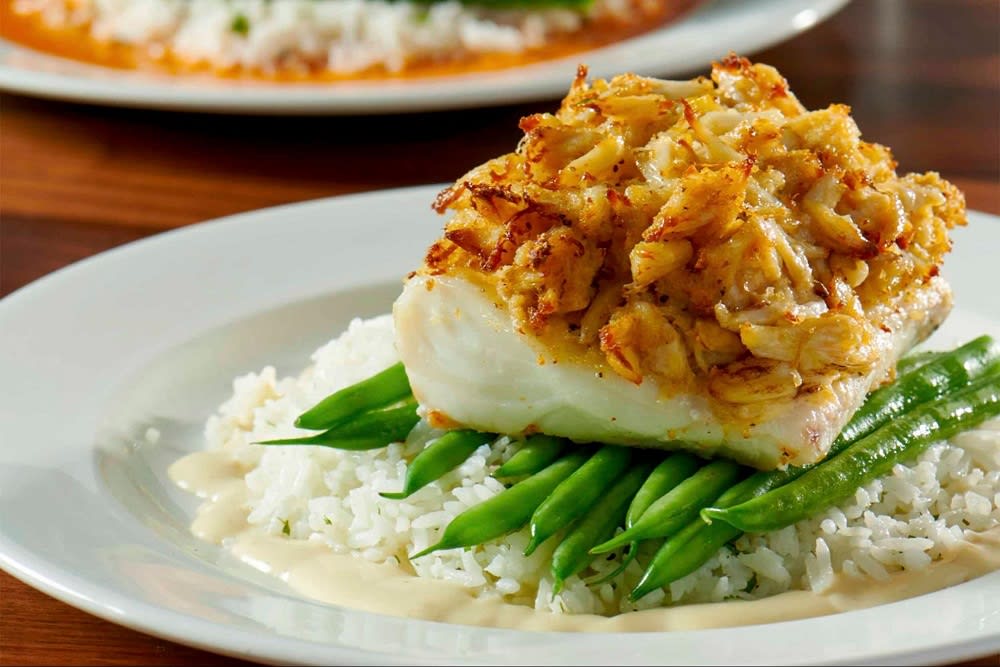 Photo courtesy of Burton's Grill and Bar
When searching for Ballantyne real estate, don't forget to check out
Burtons Grill and Bar
, a popular restaurant located in the Blakeney Shopping Center. This restaurant prides itself on its customizable dishes and variety of options for those with dietary restrictions. Its American cuisine is also made from scratch and with seasonal ingredients, ensuring high quality in every meal.

You can start your meal off right at this restaurant, with tasty appetizers like the "Point Judith" calamari paired with cherry peppers and tartar sauce. Salad dishes like the superfood, containing healthy ingredients like quinoa and avocado, are deliciously health-conscious choices. Diners can also enjoy classics like the steak frites, fresh seafood like the crab-crusted haddock, or a premium cut of steak. No matter what, you will not walk away hungry!
There are plenty of dining spots that make Ballantyne a fun place to explore, especially if you're a food enthusiast. Whether you're looking for a fun night out, some international cuisine, or something distinctly American, the new options available to residents have it all. When you're ready to live a little closer to these incredible restaurants, contact expert local agent
Pamela Roberts
to guide you through the process. Get started today!
*Header photo courtesy of Unsplash